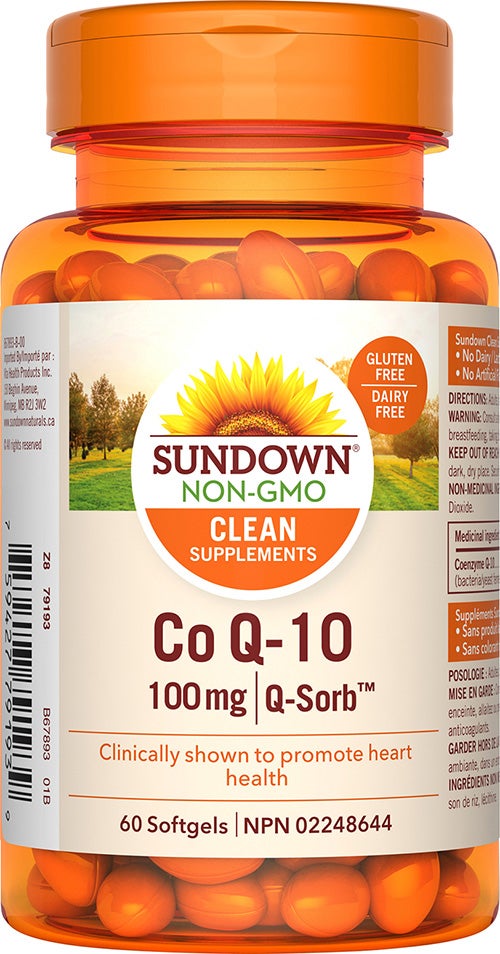 Co Q-10
CoQ10 is an antioxidant that helps fight cell-damaging free radicals and levels of it in your body naturally decrease with age. Co-Q10 is clinically shown to promote heart health, and our formula provides 100 mg daily.
60 softgels | NPN 02248644

---
Adults, take two (2) softgels per day.
WARNING: Consult a healthcare practitioner prior to use if you are pregnant or breastfeeding, taking blood pressure medication or blood thinners.
KEEP OUT OF REACH OF CHILDREN. Keep tightly closed at room temperature in a dark, dry place. Security seal.
NON-MEDICINAL INGREDIENTS: Gelatin, Glycerin, Lecithin, Rice Bran Oil, Silicon Dioxide.
Medicinal ingredient per softgel:
Coenzyme Q-10 (bacteria/yeast fermentation)100 mg