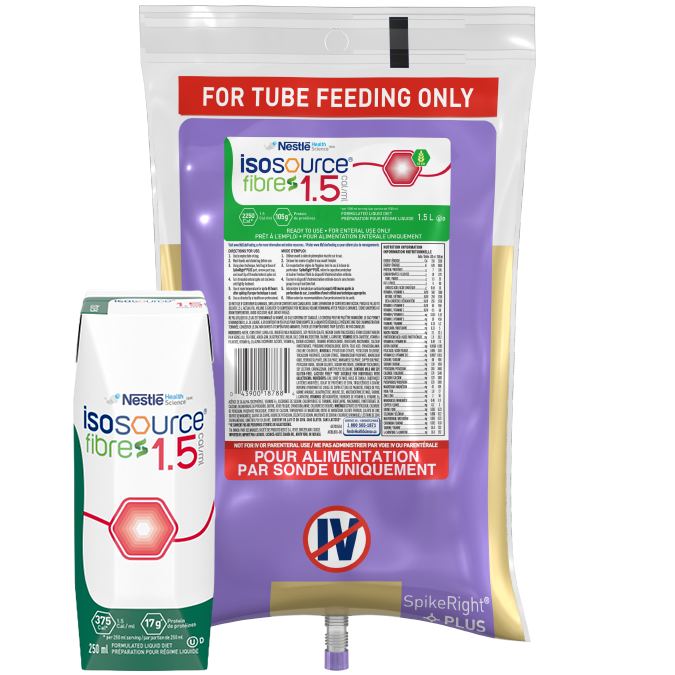 ISOSOURCE ® FIBRE 1.5
Isosource® Fibre 1.5 is a 1.5 Cal/ml, whole-protein formula with 18% of calories from protein. This formula also contains IS50™, a unique blend of soluble and insoluble fibres. For oral and tube feeding use.
Isosource® Fibre 1.5 replaces Isosource® 1.5. Click to download a Comparison Guide between the two formulas.
---
---
---

TO ENSURE WE ARE DELIVERING YOU THE APPROPRIATE CONTENT, PLEASE CONFIRM: