Carnation® Breakfast Essentials™ Powder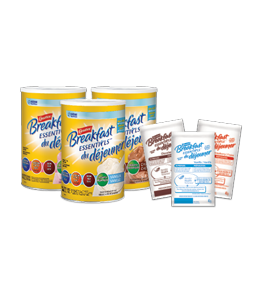 Carnation® Breakfast EssentialsTM is a great tasting ready-to-mix beverage; when mixed with milk, provides a source of protein and an excellent source of calcium, vitamin D, iron and vitamin C per serving.
It can also be used as a snack or with meals.
For oral use.
For more information, visit MadeWithNestle.ca
---
---

TO ENSURE WE ARE DELIVERING YOU THE APPROPRIATE CONTENT, PLEASE CONFIRM: