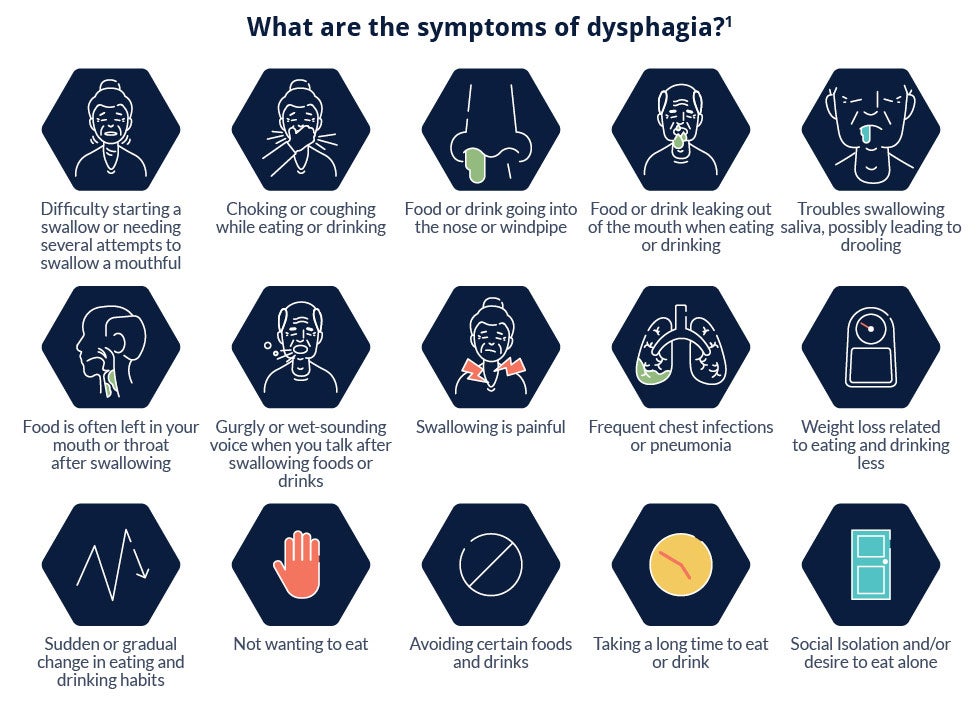 Learn more about who might be at risk of dysphagia, click here.
REFERENCES:
Clave P et al. Approaching oropharyngeal dysphagia. Rev Esp Enferm Dig 2004; 96(2): 119-131.
Nestlé Health Science has made every effort to include on this website only information that it believes to be accurate and reliable. Information provided on this site is for education purposes. It is not intended to replace the advice or instruction of your healthcare professionals, or to substitute medical care. Contact a qualified healthcare professional if you have questions or issues about what is best for you as you manage your swallowing difficulties at home.

TM Owner: Société des Produits Nestlé S.A., Vevey, Switzerland. ©2017 Nestlé. All rights reserved.