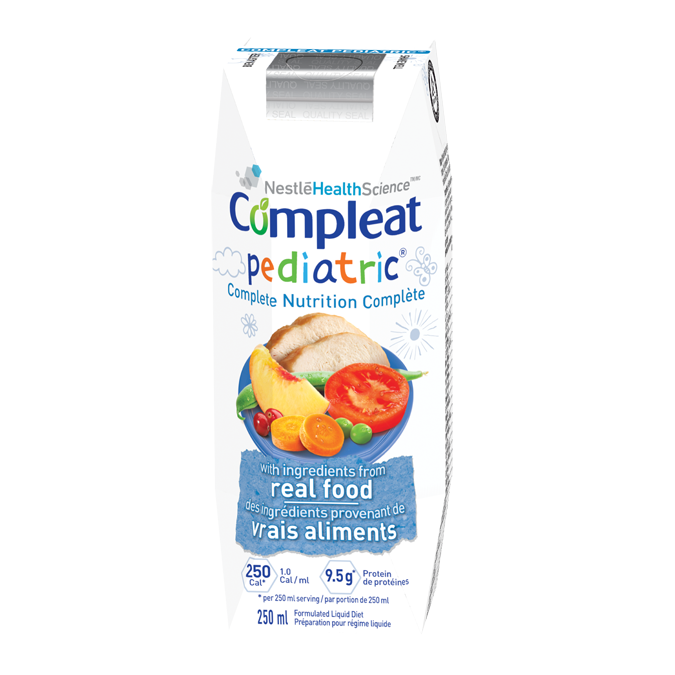 COMPLEAT® Pediatric® is a 1.0 cal/mL complete nutrition formula made with a variety of real food ingredients. It includes the equivalent of approximately 4 servings of fruit and vegetables per 1000 mL for children 1 to 2 years of age; or the equivalent of 2 servings of a variety of fruit and vegetables per 1000 mL for children 2+. These are ingredients you can recognize such as: tomatoes, peaches, green beans, carrots, cranberry juice from concentrate, peas, chicken and milk protein. COMPLEAT Pediatric® is a convenient alternative to homemade tube feeding formulas for children 1 to 13 years of age.
---
Characteristics
Fruit and vegetable ingredients from real foods
Milk, chicken, and pea protein sources
No corn, soy or gluten
No artificial colours, sweeteners or flavours
Base for blenderized recipes
This site can help your patients and their families understand how to manage their tube feeding.

TO ENSURE WE ARE DELIVERING YOU THE APPROPRIATE CONTENT, PLEASE CONFIRM: